Zertifizierte Fortbildungen sichern hohe Standards und fachliche Qualität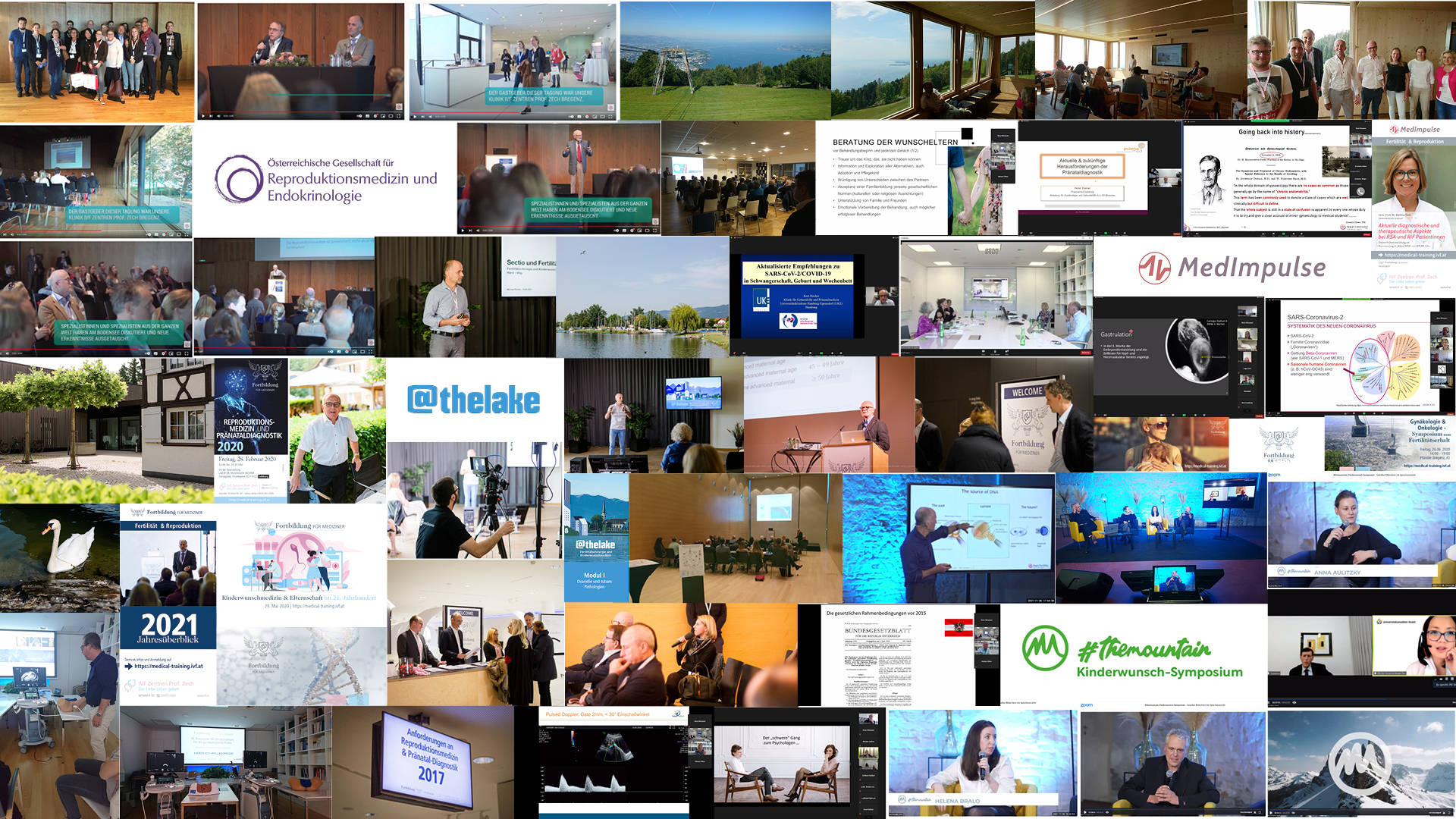 Alleine in den letzten drei Jahren haben wir als Fortbildungsveranstalter für Mediziner, gemeinsam mit der Österreichischen Gesellschaft für Reproduktionsmedizin, fast 100 DFP-Punkte generiert. Auch für 2022 arbeiten wir bereits auf Hochtouren an unserem Programm (→ Infos & Termine).
Warum tun wir das?
Ärztinnen und Ärzte sind gesetzlich verpflichtet ihre Fortbildung nachzuweisen. Dies beinhaltet u.a. entsprechend zertifizierte Veranstaltungen zu besuchen und sich damit weiterzubilden, um ihren Beruf ausüben zu dürfen. Daher setzen wir uns seit vielen Jahren dafür ein, sowohl unseren Mitarbeiterinnen und Mitarbeitern als auch unseren Kolleginnen und Kollegen im Spitals- und niedergelassenen Bereich, ein modernes und praxisnahes Fortbildungsangebot ermöglichen zu können.
Dabei pflegen wir einen intensiven Austausch mit anderen regionalen und internationalen Expertinnen und Experten. Denn, multidisziplinäre Ansätze gewinnen immer mehr an Bedeutung. Ziel ist es, unsere hohen Standards zu sichern und die fachliche Qualität unseres Teams "State of the Art" weiterzuentwickeln, um Sie, liebe Patientinnen und Patienten, nach evidenz-basierten und transparenten Kriterien zu beraten und behandeln (→ Kontakt).